The Toyota FJ Cruiser is a retro-style SUV produced by Toyota introduced as a concept at the 2003 Chicago Auto Show and in production form at the following North American International Auto Show. It went on sale in early 2006 as a 2007 model and features styling reminiscent of the original Toyota FJ40 Land Cruisers from the 1960s (particularly the front fascia, white roof and wrap around rear windows) and is based on the Land Cruiser Prado platform. The FJ Cruiser was not originally intended for production but due to enormous consumer response about the car following the North American International Auto Show, production eventually began in early 2006. FJ Cruisers are built by Hino Motors in Hamura, Japan.




Abstract art uses a visual language of form, color and line to create a composition which may exist with a degree of independence from visual references in the world.[1] Western art had been, from the Renaissance up to the middle of the 19th century, underpinned by the logic of perspective and an attempt to reproduce an illusion of visible reality.
Wikipedia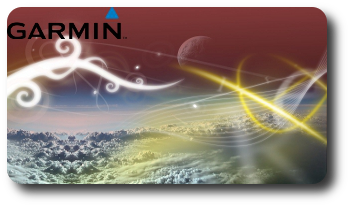 Here is a pack of splash screens, 10 abstract art pictures for your Garmin Nuvi GPS !
This pack only contains 320×177 splashs. Enjoy !